Shaanxi Normal University, China
陕西师范大学

Yanta Campus: No.199, South Chang'an Road, Yanta District
雁塔校区,西安市雁塔区长安南路199号
Website 网址: http://english.snnu.edu.cn/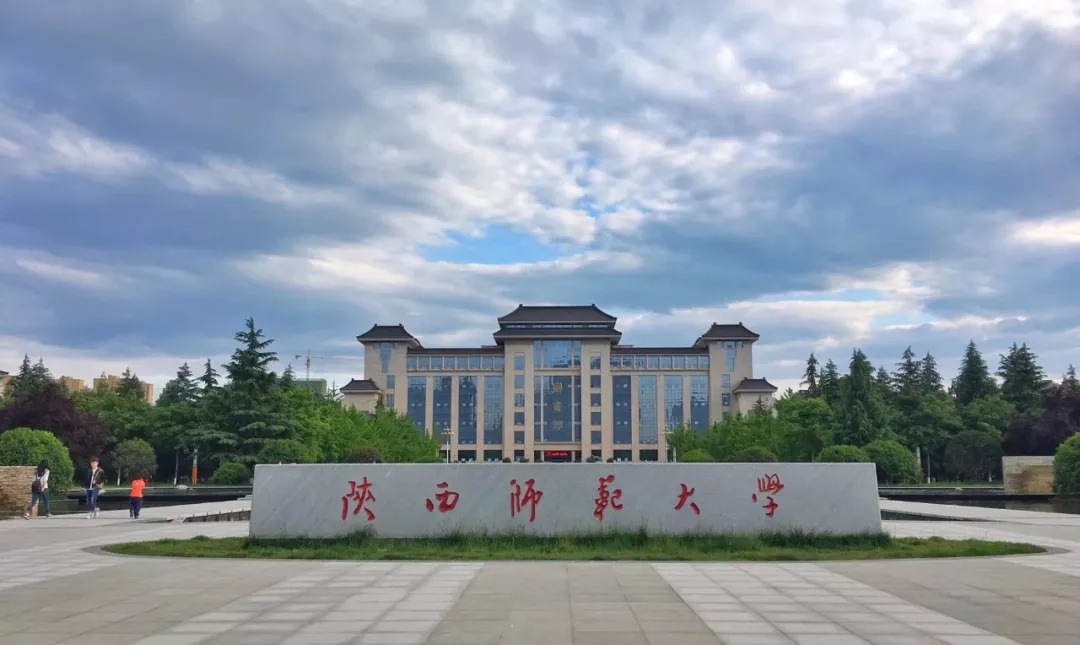 Directly administered by the Ministry of Education of China, Shaanxi Normal University, a key university under China's construction plan of "World-class Discipline" and a university under China's Innovation Platform Construction Plan of the"985" Superior Discipline of Teacher Education, is a major base for training teachers and administrators of higher learning institutes and secondary schools as well as other high-level professionals in China, and is known as the "Cradle of Teachers" in China.

The University, situated in the ancient capital city of Xi'an, one of the four internationally renowned historical and cultural cities, was founded in 1944 under its original name "Shaanxi Provincial Teachers' College", and then renamed "Xi'an Teachers' College" in 1954. In 1960, it merged with "Shaanxi Teachers' College" to become "Shaanxi Normal University". In 1978, it was brought under the direct administration of the Ministry of Education of China.

During its more than 70-year history in education, the University, rooted in China's West and embracing the whole country, has developed the "Western Red Candle Spirit" and lived by the motto of "Morality, Learning, Aspiration and Action". It has seen itself become firmly established in Western China as an influential top-tier comprehensive teacher training university, as it strives to achieve the goal of building itself to be a major comprehensive research university distinguished by its teacher education.

陕西师范大学简称陕西师大、陕师大,是教育部直属重点综合性师范大学,国家"211工程"重点建设大学,国家首批世界一流学科建设高校,是国家培养高等院校、中等学校师资和教育管理干部以及其他高级专门人才的重要基地,被誉为"教师的摇篮"。

学校前身是1944年成立的陕西省立师范专科学校,1954年更名为西安师范学院,1960年与陕西师范学院合并,定名为陕西师范大学,1978年划归教育部直属。建校70多年来,学校秉承"西部红烛精神"和"厚德、积学、励志、敦行"的优良传统,立足西部,服务全国,已发展成为一所有重要影响的综合性一流师范大学,为国家培养各类毕业生47.1万余人,形成了"抱道不曲、拥书自雄"的学风和"淳厚博雅、知行合一"的校风。

学校位于古都西安,占地面积2800余亩,建有长安、雁塔两个校区。长安校区是学校的主校区,主要承担本科三、四年级和研究生的教育培养任务;雁塔校区主要承担本科一、二年级基础课和通识课教学以及教师教育、继续教育、远程教育、教师干部培训、留学生教育等任务。长安校区现代开放、气势恢宏,雁塔校区古朴典雅、钟灵毓秀。学校先后被教育部、陕西省人民政府授予"文明校园"称号。

Note: The organizing committee will not provide accommodation for the delegates, please book your rooms by yourself.